2023-05-24 -
112 Application for Double Major/Minor Program

Announcement at Registrar Division

Please see regulations in advance!

Double Major Program Regulations

1. Date of Application: July 17~20, 2023

2. Application:

Bachelor Program

Applicant shall fill in application form and upload required document, and then click 'submit' to complete application. (You can see P.22-28 for instruction on manual in Chinese.)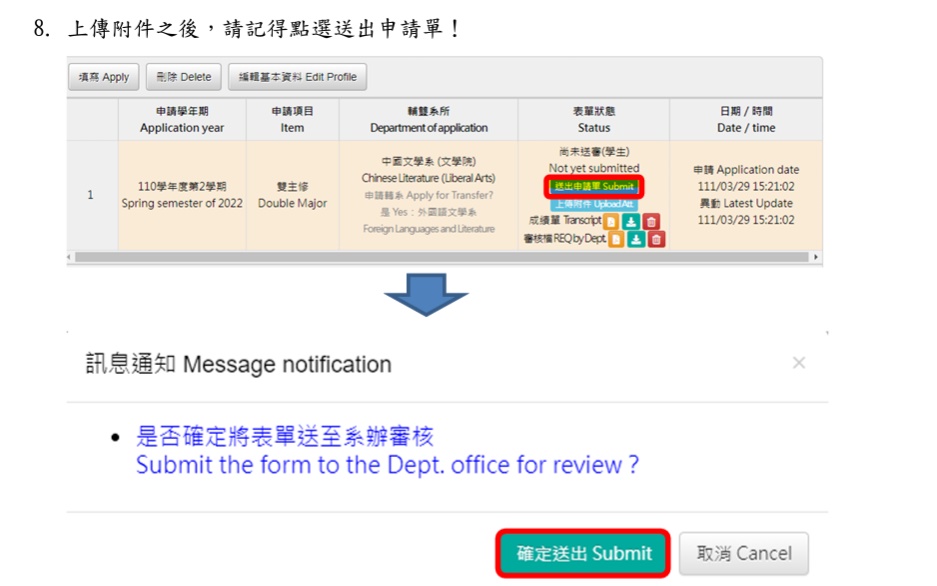 Step 2: Submit application to the Registrar Division at online system after department approves it before 4pm, August 8.

Please consider carefully before submitting application. It won't be changed after the Registrar Division accepts the application.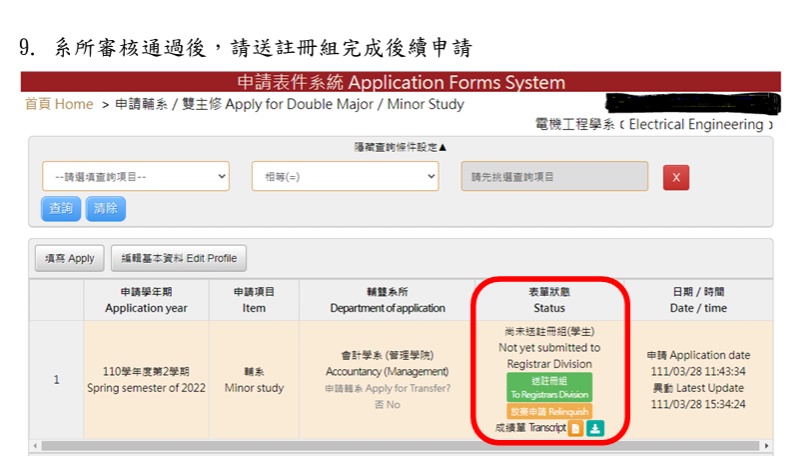 Graduate Program
Application with paper form (see attached below) and submit required documents to the department office after advisor and original department approves.
3. Required Documents: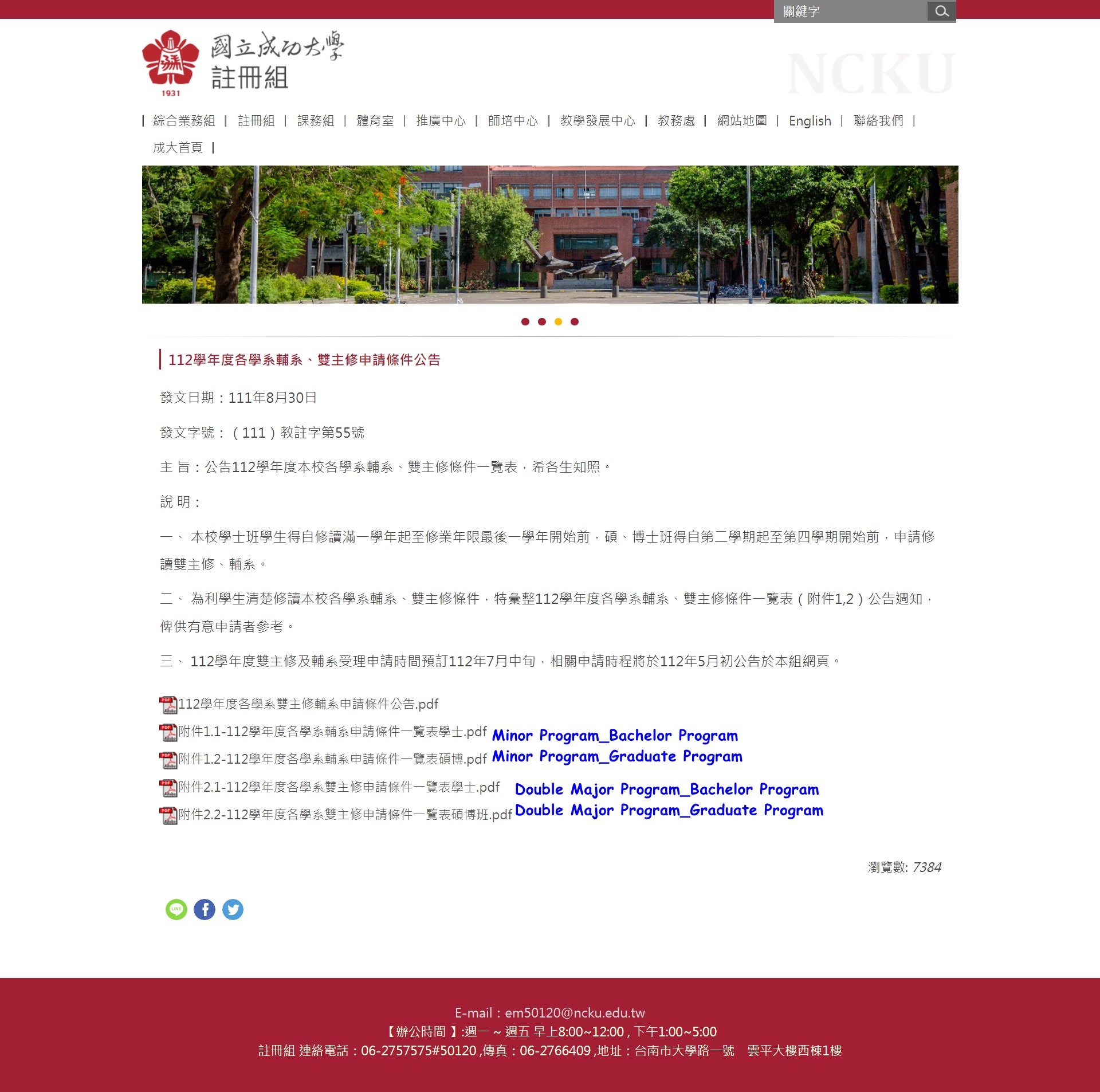 4. Qualification
Applications shall be submitted by students during the period between the beginning of their second academic year and the beginning of their fourth academic year.