Application
Admissions characteristics
Qualification
Foreign students with Bachelor's degrees are eligible for Master programs. Applicants must hold a bachelor's degree (students graduating this year included) at universities or colleges approved by the Taiwan Ministry of Education or equivalent credentials.
§ How to apply:
Complete TaiwanICDF and NCKU online application systems (include uploading required documents).

Applicants should submit the documents to the ROC (Taiwan) Embassy/ Consulate (General)/ Representative Office/ Taiwan Technical Mission or project representative in their country. Applicants must ensure that they submit accurate and complete documentation; failure to do so will result in the application not being processed. Please also note that late submissions will not be accepted and/or processed.

Prepare double Required Documents for ROC Embassy (ICDF) and NCKU. Please remember to scan all documents for NCKU application before sending to Embassy.
§ Application procedure:
Step1: TaiwanICDF Application
(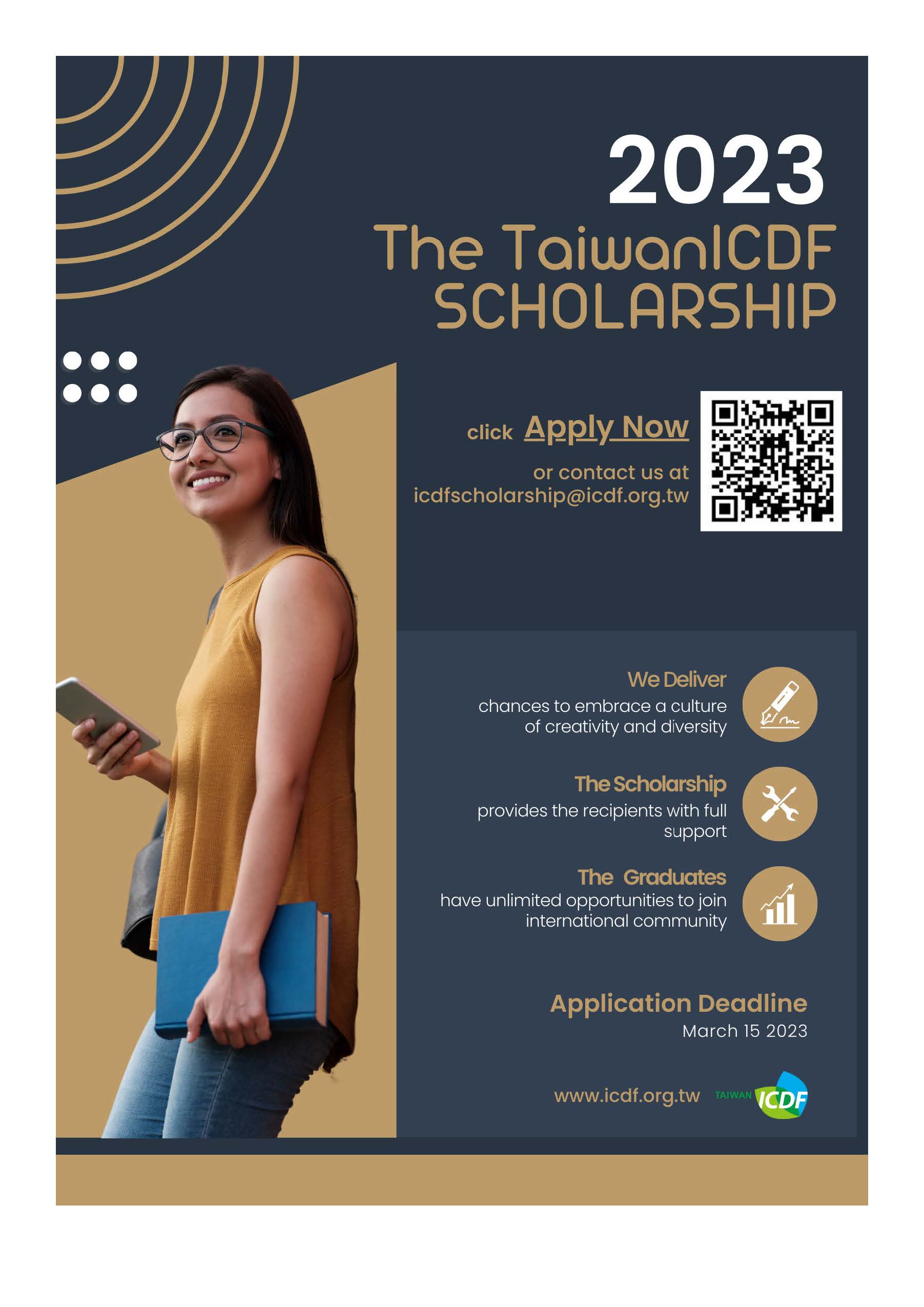 Step2 : National Cheng Kung University (Fall Semester)
§ If applicant is admitted as a scholarship recipient, department will refund application fee after enrolling NCKU officially.
§ We strongly recommend you submit required documents to our embassy first after you complete online application, and then process payment after you submit documents and confirm status at our embassy.
Notes:
Application: Please note two application forms need to be complete via online system, one for TaiwanICDF scholarship and another for National Cheng Kung University.

Applicants from non-English speaking countries are required to provide English proficiency certificates (such as TOEFL, TOEIC, IELTS or GEPT).
Contact Information
Contact Person: Ms. Pei-Ju Weng (Phyllis)
Tel: 886-6-2757575 ext. 63166
Fax: 886-6-2358542
E-mail: peiju@mail.ncku.edu.tw
Official LINE: @576shdqk